Ghana gets Africa's first canopy walkway on the sea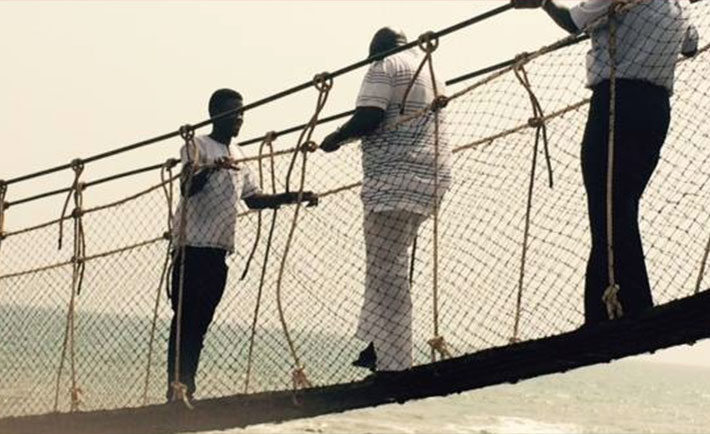 A 105-metre long canopy walkway has been constructed on the sea at Tema near the Meridian rock which is believed to be the centre of the world. The canopy walkway, which cost over $200,000, is the first canopy walkway on the sea in Africa. It is stringed to the premises of the Ave Maria Resort formerly known as Halcrow beach.
Mr Kenneth Akuffo Asare, the contractor, said that the canopy walkway has a height of eight metres.
Mr Akuffo, who also constructed the Kakum canopy walkway in the Central Region, assured the public of its safety as quality materials were used to build it.
He said polyester ropes, galvanised cables, bolts and nuts and safety nets were used.
"Counting the Kakum and Bonsu canopy walkways, this in the third one I have built in the country but it is the first one on the sea in the whole of Africa," Mr Asare said.