Personality Profile : Prof. Afua Hesse, Korle-Bu CEO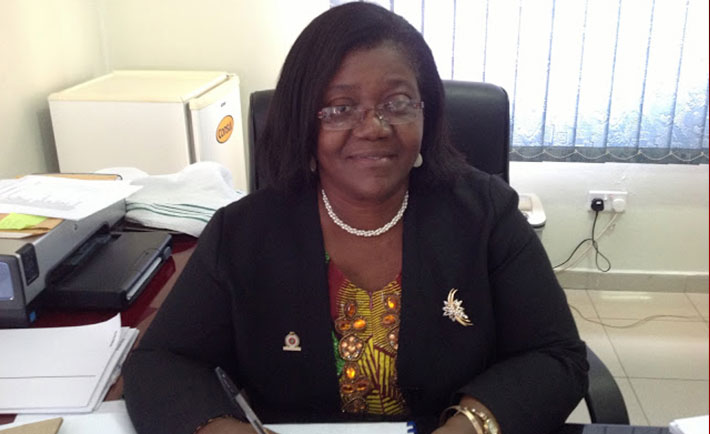 What makes a person good enough to be a guest of personality profile? I think if you have helped separate Siamese twins at the abdomen, sternum, or the hip for the last twenty years – you can have a seat.
Prof. Adwo Jectey Afua Hesse, is the acting Chief Executive Officer of the Korle-Bu Teaching Hospital – the largest teaching hospital in West Africa if you didn't know.
You would have thought it would be a cagey encounter listening to Bola Ray – a man who lives to entertain- interview a woman who has peer reviewed 30 academic publications and whose version of fun was singing in the choir.
But it turned out to be very interesting. Professor Afua Hesse talked about love, her first love letter and her ever-ending romance with her husband.
An education according to script
Her life is like a script -ordered and structured – a Scripture Union girl, soloist, avid reader, a good Christian, a woman who does her best not to have regrets.
But her disciplined life, her personal academic success are the solid rock that has enabled her to heal children and families with her surgeries and inspire the next generation with her words.
Afua was an assistant head girl at Wesley Girls High School – a school that draws envious opinions as Manchester City's overpaid superstars draw envious stares.
And the head girl then -1960's – is the current minister for education – Professor Nana Opoku Agyeman.
Love Life
Afua remembers her first love letter. It was at Wesley Girls from a 'Christian young man from Cotonou- Benin'. There was no chance it was going to work, she said and declined the proposal.
But she met her husband, Rev. Prof. Adukwei Hesse of the Presbyterian Church of Ghana and Physician Specialist with whom they have four children.
They met in the University of Ghana Medical School – doesn't that go according to the script? Doctors marry doctors or nurses, the rumour trend claims.
It was at a time when she had lost her father but she was about to win the love of her life. Her then 'boyfriend's' greatest challenge was winning over her mother whom experience had seared in her mind a bias against Gas. But today they are best friends.
In relationships today, young people keep complaining about the lack of communication. Some say they are too busy. It's sometimes funny how the young generation just doesn't get it. But the old find the tunes of life with cheeky ease.
This amazing personality keeps texting her husband at least 10 times a day – like the inseparable passion of Romeo and Juliet.
So much into each other, she calls her husband her best friend. I know one who calls her's 'the devil in me'.
And then Bola Ray dials the number she dials most in a day – hubby, catches him off guard. He is just outside church – the perfect setting for some rich, good and godly compliments from her husband.
She is a blessing, am very blessed, like Adam and Eve, he said.
Bola wanted to know their most romantic moment. He gave him a line you thought only the youth know.
"Every day is romantic, so which one do you want to know?" She challenged Bola.