Agriculture stocks chalk up huge price swings at the bourse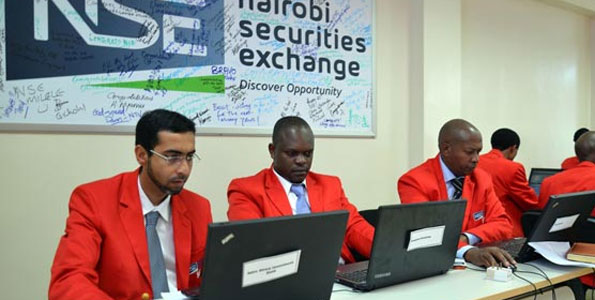 Agriculture stocks recorded the most significant price movements on Nairobi Securities Exchange Wednesday as small caps continued to attract attention of bargain hunters.
9.7 per cent or Sh105 as the stock fell below the Sh1000 level for the first time this year to close at Sh980.
Kapchorua Tea also declined heavily by a near allowable maximum 9.9 per cent to close at Sh182 a share from Tuesday's Sh202.
Williamson Tea on the other hand was up 8.2 per cent or Sh14 to close at Sh184.
"The bargain-hunting bustle continued in the market with small counters dominating the price movements," said Sterling Capital in a market report.
Standard Group and Unga Group shed 7.4 per cent and 5.7 per cent respectively to close the day at Sh28 and Sh32.
Flame Tree Group for the second straight session ceded some of the ground it had covered on the announcement of the acquisition of cosmetics firm SuzieBeauty to close the day 3.4 per cent down at Sh7.10.
The stock had jumped eight per cent higher on Monday to Sh7.55 on the news of the acquisition.
Barclays recorded the highest price movement among the large cap counters, gaining 2.2 per cent to close at Sh11.50.
The other counters in this category all saw gains or declines of below two per cent. The NSE 20 share index, therefore, recorded minimal change to close 14 points up at 3,759 while the NSE all-share index was flat at 136.5 points.
The NSE 25 share index closed 5.3 points higher at 3,912.
Trade was more subdued compared to Tuesday with the number of shares traded dropping by half from 29.9 million to 15.9 million. Turnover, however, went up by Sh19 million to Sh566.7 million
Market analysts have said that the NSE is likely to experience see-sawing in fortunes in the coming days as the number of speculative investors increase.
Source: Business Daily Africa