Aliko Dongote Will Fix Nigeria's Chronic Fuel Crises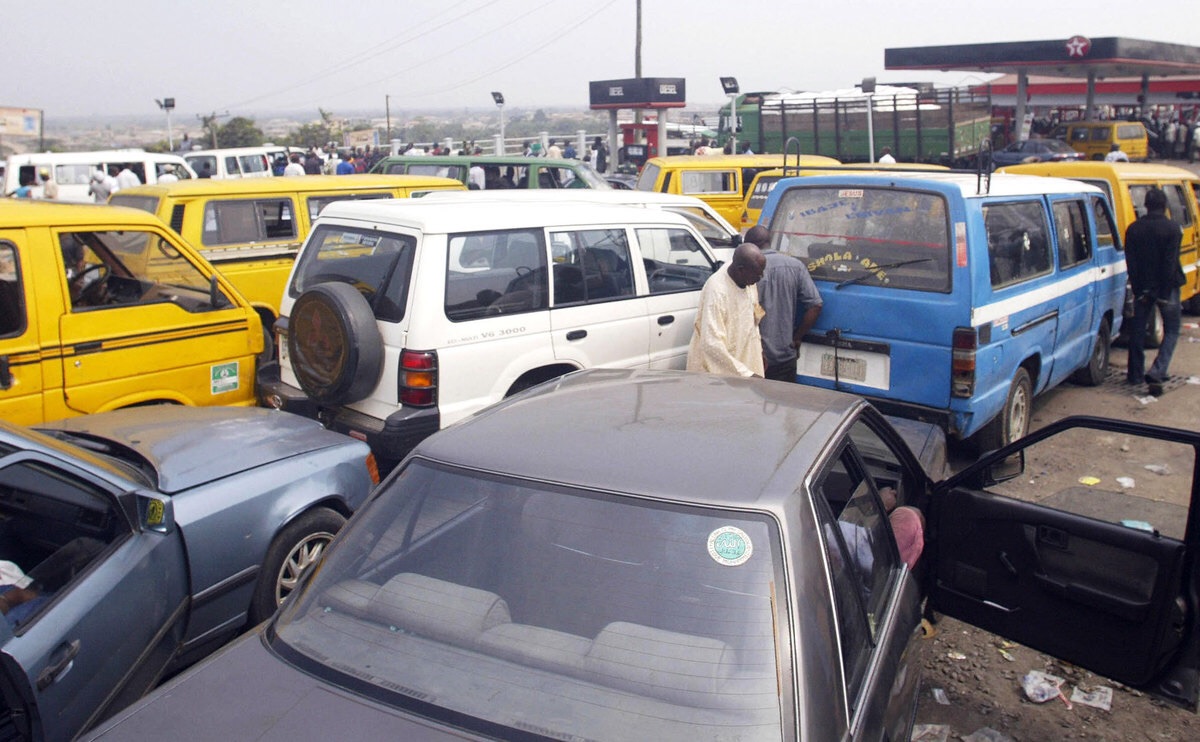 After waiting in line for more than four hours to buy gasoline in Nigeria's capital, Abuja, taxi driver Adebayo Olawole considered himself fortunate he got a half-filled tank. The day before, he got to the front of the line and was told there was none left.
"I've not made any money in two days," Olawole, 38, said outside a Total Nigeria Plc station in the Garki district. "Today is my lucky day."
Gasoline shortages are common in Africa's largest oil producer, which imports the majority of its refined fuel, straining the nation's finances and currency. Decades of poor maintenance, corruption and mismanagement have left Nigeria's four state-owned refineries working at a fraction of their capacity.
While the worst shortage in a decade almost caused the West African nation's economy to shut down in May, with diesel-fired electricity and phone services on the verge of collapse, the situation has created investment opportunities for people including Africa's richest man, Aliko Dangote, with a wealth of $14 billion, according to the Bloomberg Billionaires Index.
Cement Business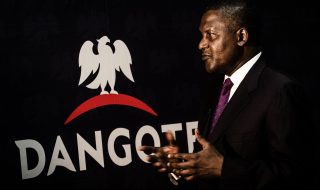 Dangote, who has made most of his money through his African cement business, is building a 650,000 barrel-per-day oil refinery and petrochemical plant in the commercial capital, Lagos, scheduled for completion by early 2018. The facility, with capacity to produce 55.2 million liters of gasoline daily, will produce other fuels as well as fertilizer and polymers, according to Devakumar Edwin, chief executive officer of the Dangote Group.
"It's a very large refinery. We can produce the entire gasoline requirements of the country," he said.
On completion the refinery would be the fifth-biggest in the world after plants in Venezuela, South Korea and India, according to data compiled by Bloomberg. It would also be the world's largest single-train refinery, Dangote told reporters at the construction site on Jan. 10.
"From Nigeria all the way down the coast to Senegal and all the countries in between, there's almost no functional refinery except the one in Ivory Coast," said Dolapo Oni, the Lagos-based head of energy research at Ecobank Transnational Inc. "Dangote is going to be able to plug that market."
The refinery in Ivory Coast has the capacity to process 65,000 barrels of crude daily, according to the website of the company, Societe Ivoirienne de Raffinage.
Nigeria's refineries have the installed equipment to process 445,000 barrels of crude a day, yet they operated at an average of 5 percent of that capacity in 2015, according to the state-owned Nigerian National Petroleum Corp. President Muhammadu Buhari's administration has ruled out selling the assets, aiming to finance their revamp, even as government revenue has been cut by a more than 72 percent drop in oil prices since the 2014 peak, to an 11-year low. Oil accounts for two-thirds of Nigeria's revenue and about 90 percent of foreign-currency earnings.
Brent crude, which compares with Nigerian oil grades, rose 1 percent to $30.60 per barrel as of 3:19 p.m. in London.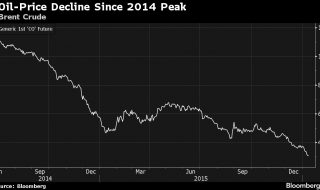 Price controls had cost Africa's largest economy $35 billion from 2010 to 2014 and mainly benefited Nigeria's elite, who consumed more fuel than the poor, according to a World Bank report. The cost of gasoline per liter in Nigeria currently stands at $0.43, compared with $0.74 in South Africa, $1 in Ivory Coast, $1.16 in Angola and $1.04 in neighboring Cameroon, according to the website globalpetrolprices.com.
"If the government operates the subsidy regime, we can sell it to the government at the subsidized price," Edwin of Dangote Group said. "If there is no subsidy regime, we'll sell it directly to the distributors. So practically it is not going to affect our operations."
Foreign Income
Central Bank of Nigeria Governor Godwin Emefiele, who was visiting the site, said the refinery could earn foreign income of $6 billion a year, helping ease exchange-rate pressures. He pledged to provide the Dangote Group the assistance it required to secure foreign exchange to complete the plant estimated to cost about $14 billion.
The Abuja-based central bank has resorted to holding the naira at 197 to 199 per dollar since March by introducing trading curbs to conserve reserves and stem a rout after it fell to a record 206.32 in February.
While Nigeria has more than 30 licenses issued for the building of privately owned refineries, Dangote is the first to start construction.
If Dangote is successful, "it means that Nigeria can process more than its local fuel needs and also process on behalf of others so that we may start exporting refined products rather than exporting crude," said Bismarck Rewane, chief executive officer of Lagos-based business advisory Financial Derivatives Co. Nigeria uses about 35 million liters of gasoline per day, according to the NNPC.
Buhari's government insists there will be room for the state-owned refineries to operate alongside the private ones. Yet with the NNPC burdened by debt of about $5 billion owed to its joint-venture partners, it is unlikely to compete efficiently with private refineries, according to Ecobank's Oni.
The target is to "keep them consistently producing at above 90 percent of their capacity," Emmanuel Kachikwu, petroleum resources minister of state, said in an interview on Tuesday in Abu Dhabi. "Simultaneous with that, I'm also going to be announcing a program, hopefully before the end of January, for others to come in and build new refineries."
Credit: Bloomberg- Elisha Bala-Gbogbo