Angelique Kerber stuns Serena Williams to claim Australian Open title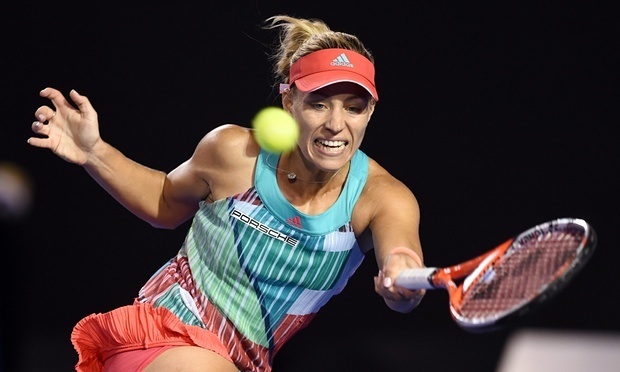 Kerber wins the Australian Open title 6-4, 3-6, 6-4!
Kerber's face has the expression of a woman who thinks her moment has passed. She needs to shake that off, because if she were to win this game, she would still be the Australian Open champion. She manages to quickly get herself out of the funk by taking the first point. And the second! 0-30. Williams opts for her go-to serve down the T. Ace. 15-30. Williams goes for a rocket of a serve out wide but misses. The second serve lands in, the pair engage in a lengthy dual from the back of the court, Kerber, perhaps waiting for Williams to miss rather than going for a winner herself, is eventually beaten. 30-all. Will it be game point or will it be match point? Game point, when Williams sets the point up with a gutsy forehand down the line and then goes t'other way for the winner. 40-30. Now Kerber is behind in the game, she finds it within herself to attack. Deuce. Kerber goes toe-to-toe with Williams in a breathtaking cross-court exchange and brings up championship point! Williams comes to the net but inexplicably misses the volley which loops long! I can't believe I'm writing this but Angelique Kerber is the Australian Open champion! Yes, Angelique Kerber is the Australian Open champion.
Source:The Guardian