David Blatt Sacked As Cavaliers Coach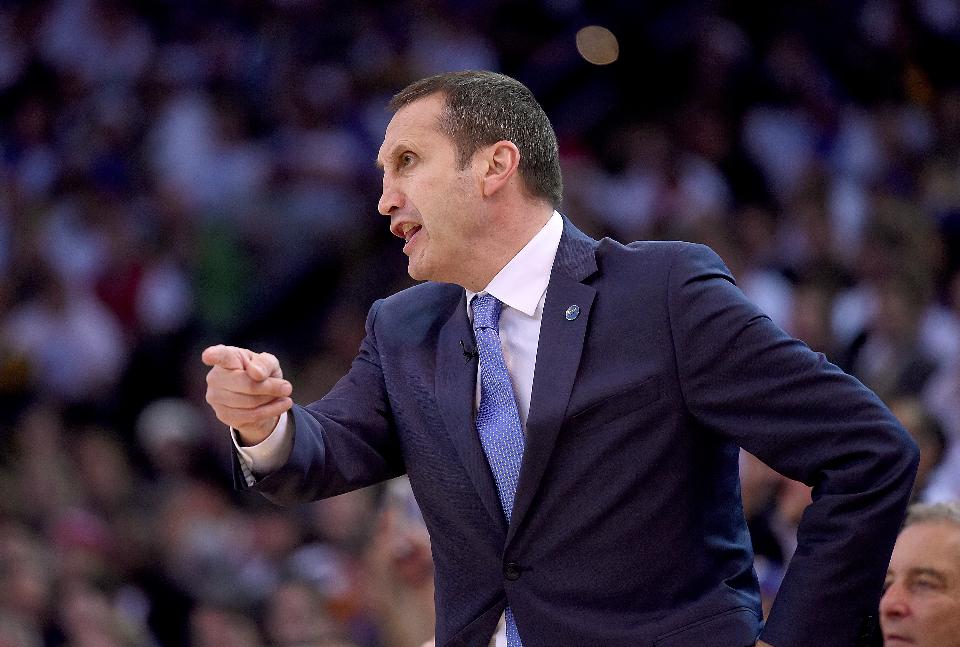 The Cavaliers have fired coach David Blatt.
Blatt guided Cleveland to the NBA Finals last season and the Eastern Conference's best record midway through this season.
According to ESPN, Blatt's sacking was announced to him by his agency.
He released a statement thanking the Cavs for giving him the 'opportunity to serve as head coach of the Cleveland Cavaliers.
"I am very grateful to have had the opportunity to serve as the Head Coach of the Cleveland Cavaliers," Blatt said in the statement. "I'd like to thank Dan Gilbert and David Griffin for giving me this opportunity and am honored to have worked with an amazing group of players from LeBron James, Kyrie Irving and Kevin Love through our entire roster.
"I'd also like to express my extreme gratitude to my coaching staff. I am indebted to them for their professionalism, hard work, loyalty and friendship. I am proud of what we have accomplished since I have been the Head Coach and wish the Cavaliers nothing but the best this season and beyond."
Tyronn Lue has been named Blatt's, according to ESPN.
Yahoo sports says Lue has agreed to a three-year deal to be the Cavs head coach.
Muftawu Abdulai Nabila