Goldman Sachs CEO Lloyd Blankfein takes 4% cut in compensation for 2015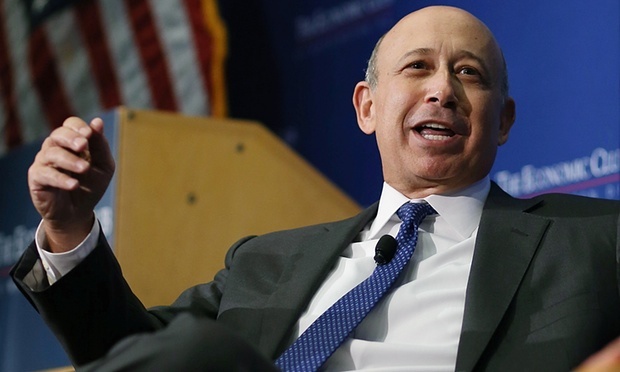 With his bank's net income down 31% year-over-year, Goldman Sachs CEO Lloyd Blankfein saw a 4% reduction in compensation in 2015, down $1m to $23m.
The cut comes after Jamie Dimon at JPMorgan – the US's largest bank group – received a 35% bump in compensation to $27m after cost-cutting measures, including layoffs of 5,000 workers in 2015, helped stem declines and drive the company to record earnings of $24.4bn for the year.
The majority of Blankfein's pay was stock ($14.7m) on top of a $2m base salary and a $6.3m cash bonus. Dimon's compensation has been adjusted to include a greater percentage of company shares to stave off criticism that the executive's pay package was not sufficiently tied to the health of the company he runs.
Goldman has altered its executive compensation policies so that some stock options only pay out if the worker in question meets specific performance criteria.
Source: Guardian/Sam Thielman