Man uses microchip implanted in hand to pass through airport security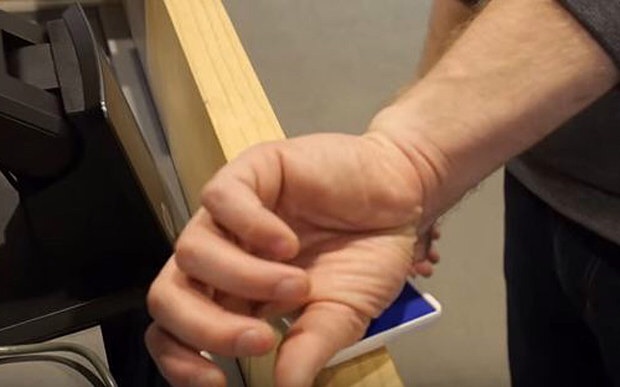 No boarding pass required for Andreas Sjöström, who becomes the first person to use new microchip technology to breeze through an airport.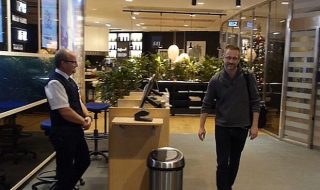 A man who implanted a microchip containing his airline booking details into his hand was able to use it to pass effortlessly through security to his flight.
Andreas Sjöström, vice president of digital for technology consulting company Sogeti, had the near-field communication chip (NFC) about the size of a grain of rice injected into his hand with a syringe, before using it at Stockholm Arlanda Airport to pass through security and board his plane.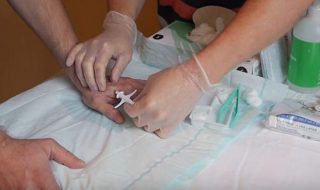 The technology has been used before to make digital payments, control a mobile phone and unlock doors, in the same way contactless payment cards work. All it requires is a scanner to link up to that is compatible with the NFC.
Airlines EuroBonus member ID to the xNT implant and using NFC readers in the Swedish airport was able to register his boarding pass and passport by simply pressing his hand to a scanner.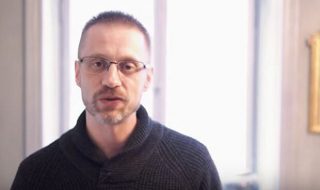 Uploading a video of his effort to Youtube, Sjöström explained: "A few weeks ago I had an NFC chip implanted into my hand, just beneath the skin. In this video I use the chip to pass through Stockholm Arlanda airport, through security, at the lounge, and finally through the gate to the aircraft."
However, he was keen to temper expectations of the technology becoming the norm: "This is just an experiment with no plans of actual public implementation… When travelling, you are always required to provide a valid ID when requested."
A tweet from Lufthansa seemed to echo such sentiments, responding to a customer who said that travelling with a NFC implant "is nothing I plan to do anytime soon". The airline responded: "Neither do we!"
Credut:telegraph.co.uk/Hugh Morris