Rising apartments supply stabilise prices in the Nairobi homes market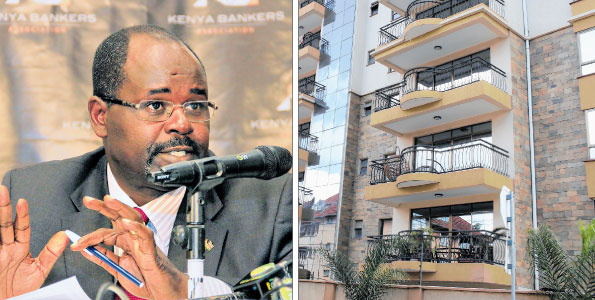 House prices have only increased marginally in the last three quarters thanks to new dominance by apartments, a situation the bankers' survey says is an indication of stability in the property market.
Kenya Bankers Association-House Price Index (KBA-HPI), which measures house values across major suburbs, shows prices increased by under two per cent in the last three quarters of 2015.
The latest index indicates average prices increased by 1.14 per cent in the last quarter of 2015, slightly down from 1.25 per cent registered in the third quarter but higher than 0.2 per cent registered in the second quarter last year.
KBA director of research and policy Jared Osoro said the marginal increase is driven in part by developers putting up more apartments where standalone houses once stood as they target middle class buyers.
"What is coming out clearway is that there are more apartments that are coming up in the market," said Mr Osoro.
The KBA-HPI shows that 93 per cent of all the housing units that came to the market over the last quarter were apartments, six per cent were maisonettes while bungalows accounted for the remaining one per cent.
The preference for apartments by home owners is due to their affordability relative to bungalows and maisonettes.
Developers on their part are focusing on apartments since they offer the highest return on investment per acre than bungalows and maisonettes.
"In addition, from the real-estate developers point of view apartments could be yielding high returns given that a number of units can be put up in a small piece of land and the high cost of land as opposed to maisonettes and bungalows which have to be standalone," said the KBA-HPI.
The index shows prices mostly rose for houses that have enough space, scenic views and are located close to social amenities.
Developers say apartments whose prices are not rising at all are mainly those put up a decade ago.
"Those units are barely moving," said Anthony Mugo, the chief executive of real estate firm Falcon Development.
A stable property market is good for investors such as home owners, financiers and developers since it reduces the risk for all parties, Mr Osoro said.
The findings of the KBA-HPI confirm recent data from property firm Hass Consult, which released its flagship Hass Property Index Monday.
Source: Business Daily Africa