SAG Awards 2016: 5 Things You Need to Know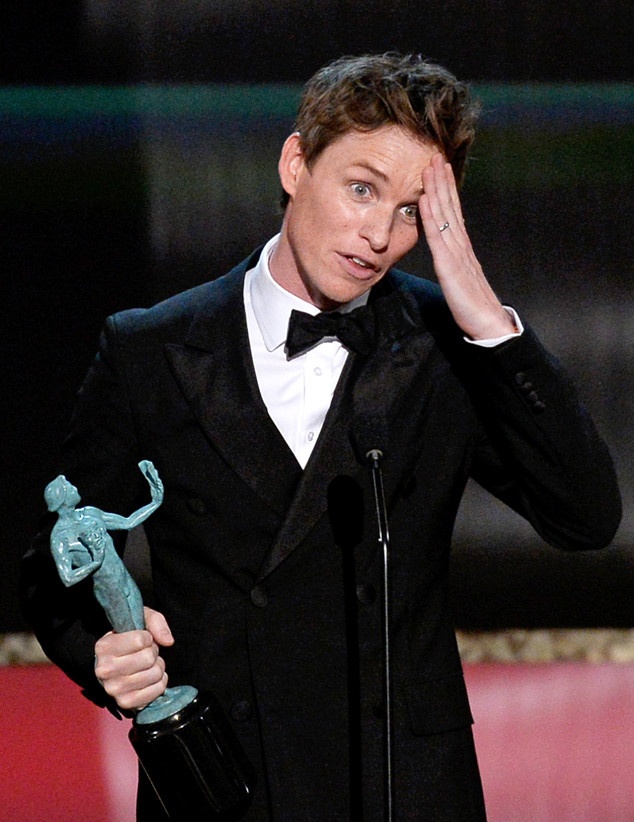 And the winner goes to…
Awards season continues tonight as the 2016 Screen Actors Guild Awards are held at the Shrine Auditorium in Los Angeles.
The star-studded event will feature the biggest names in movies and TV while also honoring a true Hollywood icon.
After Leonardo DiCaprio won big at the 2016 Golden Globes, many are predicting The Revenant star could continue his winning streak this evening. Brie Larson's role in Room is also receiving plenty of attention on the heels of her big win.
So what can Hollywood fans look forward to in the coming hours? We have you covered with five important things to note before the red carpet opens and cameras start rolling.
1. Young vs. Old: When it comes to the biggest movie contenders, fans are curious to find out if the young newcomers of Straight Outta Compton will upset the veteran stars of The Big Short and Spotlight with a win for Best Movie Cast Ensemble.
2. Carol's Celebration: This year's Life Achievement Award will be presented to the one and only Carol Burnett. As an added bonus, comedians Tina Fey and Amy Poehler will both be on-hand to present the prestigious award. Previous recipients include Betty White, Kirk Douglas and Debbie Reynolds.
3. Presenting Talent: Before the acceptance speeches begin, some familiar faces have the great honor of delivering the trophies. Susan Sarandon, Kristen Wiig, Mark Ruffalo, Julianne Moore and Sarah Silverman are just some of the talented stars who will hand out big prizes tonight.
4.Red Carpet Royalty: We've made our dress predictions and now it's time to see who will dazzle in their ensembles. Giuliana Rancic and Brad Goreski will host E!'s Live From the Red Carpet show and speak with the biggest stars of the night. Who will look so hot or so not? You have to watch and find out!
5. Leo, Leo, Leo: After straight up ruling the night at the Golden Globes, we can't wait to see what happens for the Best Actor nominee tonight. While we're not expecting more cookies from Taraji P. Henson or some side-eye towards Lady Gaga, we just hope Leo has a good night, whether he wins or loses.
Source: Eonline