U.S. corporations to report best and worst of times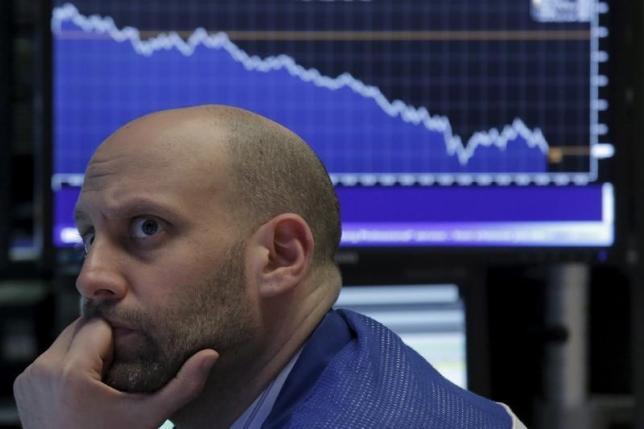 Stock market investors who spent January swayed by oil prices, economic weakness in China and central bank speculation may continue to do that next week, even though it should be a dramatic one for earnings reports and economic data.
Fourth-quarter 2015 earnings reports coming from Internet leader Alphabet (GOOGL.O) and Exxon Mobil (XOM.N), an old-economy company hit by falling oil prices, will spotlight the yin and yang of Corporate America.
If shares of Alphabet, Google's parent, rally in response to the strong results that are expected, it could displace Apple (AAPL.O) as the biggest company in the world. That would be ironic and a confirmation of the move away from traditional companies to new tech ones: Apple unseated Exxon when it climbed to the top of the list in 2011.
So far, the earnings reporting season has painted a bifurcated picture of corporate health: social media behemoth Facebook (FB.O) reported fourth-quarter revenues more than 50 percent higher than those of the same quarter a year earlier, while oil major Chevron (CVX.N) reported its first quarterly loss in more than 13 years.
As they have for several years running, companies are generally beating expectations on earnings but doing so via cost cuts and buybacks; the number of companies surprising analysts with better-than-expected sales figures is far smaller.
Perhaps because of that, investors have muted their response to earnings reports a bit while they ramp up trades based on more global events, such as Chinese economic reports or oil price declines and increases.
Though investors continue to bid up stocks of companies that beat expectations and sell those that fail, the spread between their performance has narrowed, said Jonathan Golub, chief equity strategist at RBC Capital Markets in New York.
EARNINGS REPORTS AND JOBS NUMBERS
Alphabet reports earnings Monday. Its stock has moved on average 5.5 percent (sometimes up, sometimes down) following its previous eight quarterly results. With a market capitalization near $517 billion, such a move higher would catapult it over Apple's $536 billion.
The company's numbers are expected to shine.
"For the past two quarters Alphabet has delivered strong results beating analysts' estimates," said Peter Garnry, head of equity strategy at Saxo Bank in Copenhagen. "Facebook's blowout fourth-quarter results point to strong mobile and video numbers for Google."
Other companies reporting earnings next week include Aetna (AET.N), Pfizer PFE., Merck (MRK.N), Anadarko (APC.N), ConocoPhillips (COP.N), Occidental Petroleum (OXY.N) and General Motors (GM.N).
On the economic front, the all-important U.S. employment report expected Friday will close a week that includes key data on factory activity and construction spending, car sales, services sector growth and inflation.
The numbers come after data showed U.S. economic growth slowed sharply in the fourth quarter with gross domestic product up at a 0.7 percent annual rate.
"Manufacturing is clearly weak, segments of manufacturing are in a recession, so the one thing that continues to keep our head above water on a GDP basis is the consumer," said Don Ellenberger, head of multi-sector strategies at Federated Investors in Pittsburgh.
"Any sense of weakness in the payroll number or any of the employment statistics we get next week would really be a cause for concern."
Source: Reuters by Rodrigo Campos