DHL Stormers Jaco Taute suffers early season injury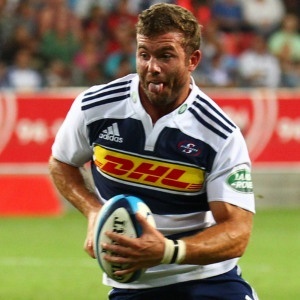 DHL Stormers has been hit by an early season injury to Jaco Taute.
Robbie Fleck side will open their season campaign against Vodacom Bulls in their first fixture of the 2016 Vodacom Super Rugby season at Newlands at the end of the month, and an injury to the most experienced member of the squad means he is likely not be available for selection.
Jacob Taute injured his ankle in the 40-15 warm-up win over the SWD Eagles in George last weekend.
"Unfortunately Jaco was injured and he is to undergo an operation on Thursday. He won't be ready for the game against the Bulls," Fleck is quoted by Super Sports.
However, the good news is that the Stormers' will have Japanese and Bok Sevens contingent back to training from next Monday, De Allende suffered an injury towards the end of last year that will keep him out of the initial phases of the Stormers' campaign, and he will return in their game against the Lions.
"Damian won't be playing for us until around the time we clash with the Lions in mid-April," said Fleck.
With Taute out of the game, Flecks have the luxury of choosing from host of talented players at his disposal as Jaco Taute's replacement for the no12. However, he doesn't want play Jean Luc, a likely candidate for that position out his comfort zone.
"Jean-Luc is primarily a flyhalf, and I don't want to make him uncomfortable by using him in a strange position. The same holds true for Rob. He has played inside centre before but we want him to develop as a flyhalf so it wouldn't be wise for us to start the season with him playing out of position."
Fleck said Huw Jones would be the leading candidate to wear the No12 against the Bulls, although as the coach of the Western Province under-21 team that won the national competition last year, he is excited about the prospects of some of the young players, in particular Daniel du Plessis, son of Michael and nephew of Carel.
"Dan is fit again and he packs a lot of potential. Of course he is still only under-21 but this is going to be a year where we will back our youngsters," said Fleck.
Muftawu Abdulai Nabila