Diack join trio to appeal IAAF ban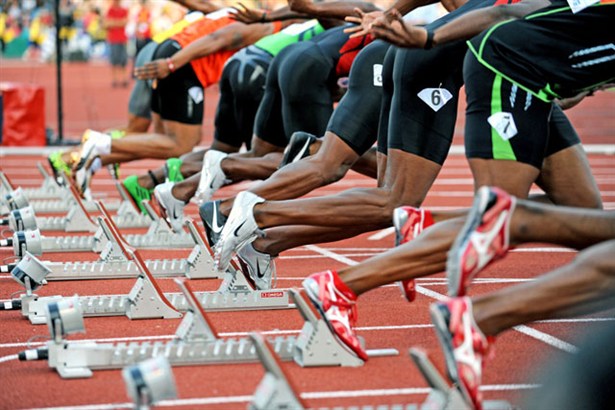 Former IAAF marketing consultant Diack, the son of ex-IAAF president Lamine Diack, was last month given a lifetime ban for a breach of the governing body's code of ethics.
He was charged after being subject to disciplinary hearings over his alleged involvement in a doping cover-up relating to Russian London Marathon winner Liliya Shobukhova.
Ex-All-Russia Athletic Federation (ARAF) president Balakhnichev and Melnikov, the former chief ARAF coach for long-distance walkers and runners, were also banned following the allegations of cover-ups which have tarnished the reputation of the sport.
CAS on Monday revealed that the trio have challenged their punishments.
A CAS statement read: "Three appeals have been filed at the Court of Arbitration for Sport (CAS) against the International Association of Athletics Federation (IAAF) Ethics Commission decision dated 7 January 2016.
"Valentin Balakhnichev, former President of the All-Russia Athletic Federation (ARAF), Alexei Melnikov, former Chief ARAF Coach for long distance walkers and runners, and Papa Massata Diack, former marketing consultant to the IAAF, all seek to have their life bans from involvement in the sport of track and field annulled.
"CAS arbitration procedures are in progress. The CAS will not comment any further at this time."
Papa Massata Diack was in January listed on Interpol's website as being wanted "by the judicial authorities of France for prosecution to serve a sentence".
The Senegalese rejects allegations of extortion and bribery.
Ex-IAAF chief Lamine Diack is under investigation by French prosecutors, who suspect him of receiving money to defer charges against Russian doping cheats.
Diack senior was accused of "organising and enabling conspiracy and corruption" within athletics' governing body in the second part of a report by an independent commission established by the World Anti-Doping Agency (WADA).
The first part of the report made allegations of state-sponsored doping in Russia, which led to the IAAF suspending Russian athletes from competition.
Muftawu Abdulai Nabila