LG Electronics displays first G5 modular smartphone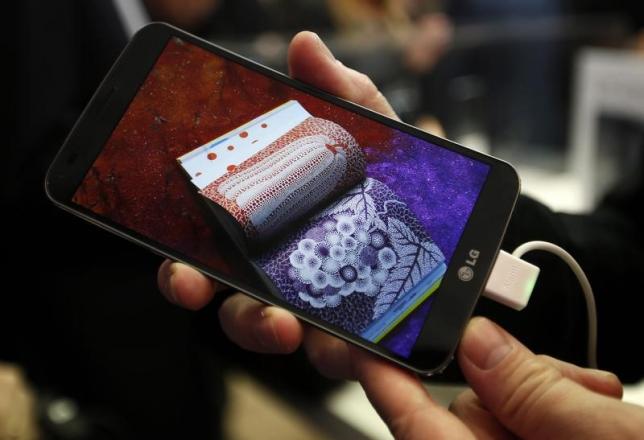 LG Electronics showed off its first modular smartphone, with a B&O sound system and wide-angle lens, at the annual Mobile World Congress in Barcelona.
A modular smartphone is made out of separate components, which enables users to replace or upgrade certain functions independently.
In the G5 smartphone, a B&O sound system can be added by sliding a module into the phone case. Sliding in another module allows the phone, which is equipped with a 135-degree wide-angle lens, to be operated like a conventional camera.
A virtual reality headset and a controller to operate drones can also be added.
Smartphone manufacturers are struggling to eclipse rivals with faster processors, higher resolution screens or better cameras, all at ever lower prices.
Only two of the top five vendors, Samsung and Huawei [HWT.UL], increased sales in the last quarter. Apple saw its first quarterly decline, with iPhone sales down 4.4 percent, according to market research firm Gartner.
"Unless LG succeeds with the G5, VR camera and smart accessories, on LG's old trajectory IHS forecasted LG's smartphone shipments would decline 3 percent in 2016," said Ian Fogg, an analyst at IHS Technology.
Ben Wood, an analyst at CCS Insight, said that G5 gets LG back on the radar in the smartphone market.
"In a sea of smartphone sameness, retailers need some differentiated features to talk about," he said.
Source: Reuters