Longhorn first-half profit jumps 70pc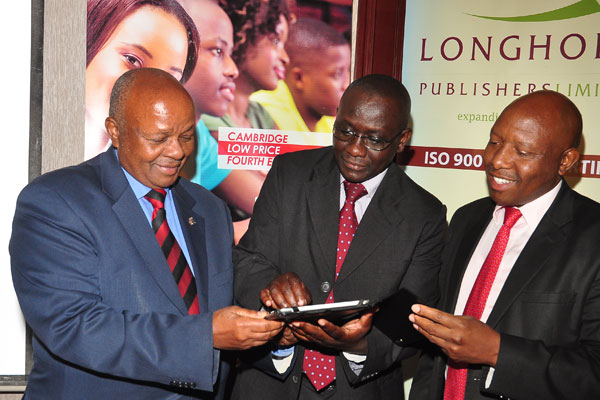 Listed publishing house, Longhorn Publishers Limited has reported a 70 per cent jump in net earnings for the first-half ending December 31st.
The publisher posted a Sh67.8 million net profits for the period under review attributing the profit jump to product diversification and higher sales in markets outside Kenya.
Longhorn Managing Director Simon Ngigi said the firm was keen on the distribution of digital contents with the laptops for schools programme and more expansions to further boost revenues.
"We are set for the digital platforms and in the half year we already had a 700 per cent jump in sales. Every single product we have is already digitized and our sales cost have also been well managed as we expand to other countries beyond the seven we are in," Mr Ngigi said.
Sales rose by 57 per cent after the firm partnered with five companies to enable its access to Pan-African markets and development of its product portfolio.
The publisher listed in 2012 on the AIMS segment of the NSE had earlier indicated plans to cross list in the East African markets.
INJECT SH500MN
Longhorn Publishers now plans to inject Sh500million in order to secure its revenue projections through regional expansions and product diversification allocating 250 million in each segment respectively.
The publisher has since convinced regional governments to ink distributorship deals that will have Tanzania, Uganda, Rwanda, Malawi, Zambia, Ethiopia, South Sudan, Ghana and Zimbabwe governments feed their respective curriculums from the publisher's fountain, demonstrating the publishers muscle in developing rich educational content.
The firm has however cited challenges in the new taxation regime, importation of books from other markets and the delayed roll out of the school laptops plans as a setback to its potential.
"We are key players in this industry and the government ought to involve us in key matter regarding supply of reading materials to schools. We need to support the local players first and give priority to our local content," Longhorn Publishers Board Chairman Francis Nyammo
Source: Daily Nation