Merkel Throws Political Muscle Behind Deal to Avoid `Brexit'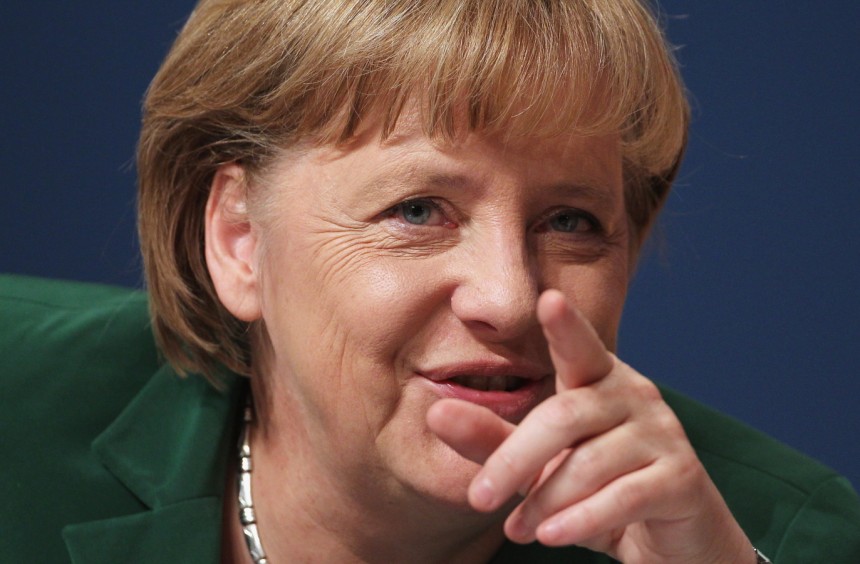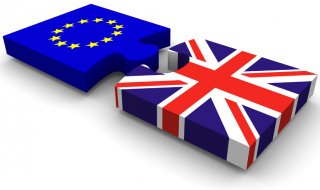 German Chancellor Angela Merkel threw her political muscle behind the push for a deal to keep the U.K. in the European Union as diplomats worked to bridge the remaining differences between its members.
EU President Donald Tusk will send final proposed legal texts on the U.K.'s renegotiation to national capitals late on Wednesday before the bloc's leaders gather for a summit on Brussels the next day, a European official told reporters. Incorporating the deal into EU treaties, how to pull a so-called emergency brake on migration and the duration of a social-benefit safeguard are among the outstanding issues, the official said.
"We Europeans are called upon to do our level best to enable the British government to marshal convincing arguments for the U.K. to stay in the European Union," Merkel said during a speech to the lower house of parliament in Berlin. "Many points here are about wishes which are understandable and that one is entitled to"
The German chancellor's public endorsement looked to be swaying doubters toward a compromise deal that could pave the way for Britain to vote on whether to remain part of the EU as early as June. Merkel told Christian Democrat lawmakers in Berlin Tuesday that she'll do everything possible to keep the U.K. in the EU, according to a party official who attended the closed-door meeting.
"The impression we have at that moment is that no government will block this agreement," Spain's Foreign Minister Jose Manuel Garcia-Margallo told lawmakers in Madrid Wednesday, citing intel from a deputy who held talks with his EU counterparts Tuesday. "We're still seeking to soften some elements" of the text, he added.
Last-Minute Lobbying
As Cameron prepared to visit Brussels for the second time in 48 hours, he made a last-minute round of calls to leaders including Dutch Prime Minister Mark Rutte, holder of the EU's rotating presidency, who agreed that "there was a good basis for a deal" at the two-day summit, albeit with "important detail" still to be settled, Cameron's office said in a statement.
"It's important for all parties, politically and economically, for the U.K. to remain in the EU," Rutte said in a statement after his call with Cameron. "If we get this right, we can strengthen European cooperation."
Uncertainty over the U.K.'s future status is already rippling through markets and unsettling businesses in the countdown to Thursday's summit. Investor concern over the prospect of the U.K. leaving the EU, a so-called Brexit, helped drive down thepound Tuesday to approach the more-than-one-year low against the euro reached last week.
Sterling rose against the common currency on Wednesday, gaining 0.1 percent to 1.2855 euros at 1:39 p.m. in London.
"Equity markets hate uncertainty and if Brexit did take place, the uncertainty about the implications for the economy and companies will certainly not be insignificant," said William Low, Edinburgh-based head of equities at Nikko Asset Management Europe Ltd.
Sliding Support
The latest opinion poll, by Ipsos Mori for London's Evening Standard newspaper, showed the "in" campaign's lead narrowing to 18 percentage points from 19 points in January. Telephone polls like those by Ipsos Mori have shown consistent leads for remaining in the EU; some online surveys have suggested the "Leave" side is ahead.
Convincing France of the case to award Britain further exemptions from euro-area integration that would allow the U.K. to shield the financial industry in the City of London has emerged as one of the key obstacles to a deal this week. Also among the outstanding issues is the language of the U.K.'s safeguard on ever-closer union, the EU official said.
"There are still discussions under way, and France will be vigilant about its conception of the European project," French government spokesman Stephane Le Foll told reporters after the cabinet met in Paris. "We are working on the basis of Mr. Tusk's proposals, but there are limits that France won't go beyond."
Some eastern EU countries meanwhile remain unconvinced by Cameron's demands to curb benefits for non-British citizens, while Garcia-Margallo said that is also a concern for Spain. The number of people from other EU countries employed in the U.K. has almost doubled in the past five years to 2.04 million, according to data released Wednesday by the Office for National Statistics in London.
"I have no doubt that there's an extra mile we have to walk to reach an agreement on Thursday," Tusk said in Prague on Tuesday with Czech Prime Minister Bohusluv Sabotka
Source: Bloomberg