Samsung names date for Galaxy S7 with VR focus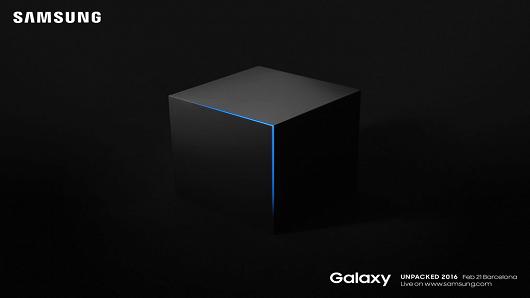 Samsung has sent out the invites for the launch of its latest flagship device this month and it will have a big focus on virtual reality (VR) as consumer electronics firm look to new gadgets to drive profit in a slowing smartphone market.
Alongside the invite to the "Unpacked" event on February 21 at Mobile World Congress in Barcelona, Samsung released a short video showing a person putting on their newly-released Gear VR headset and reaching out towards a slightly open box.
At the event, Samsung is widely expected to unveil the Galaxy S7 but could also give insight into new partnerships around the Gear VR.
The South Korean electronics giant released its headset for just $99 last year and sold out on Amazon and BestBuy only days after it started shipping. Users need to clip their smartphone into a slot in the device in order to view content. This is different to other headsets like the Oculus Rift and Google Cardboard.
Samsung's focus on VR comes as the smartphone market begins to slow as it becomes increasingly saturated. Global smartphones shipments surpassed 1.4 billion in 2015, up 10.1 percent from the year before. Samsung remained the largest player by market share but is now looking to other areas to drive growth.
"Mobile is no longer about the mobile phone, it's about a range of mobile devices, some of them wearable some carryable that tie back to the smartphone, so Samsung is not looking at the handset but the overall portfolio," Ian Fogg, head of mobile at IHS, told CNBC by phone.
"With a slowing smartphone market, one of the ways to generate additional profit is to become a major player in these new categories whether that's wearables or other products."
The VR market is set to explode with 30 million headsets expected to be shipped globally by 2020, up from 3 million forecast this year, according to Juniper Research.
Analysts said doing partnership announcements around VR will help give Samsung a differentiating factor around its launch.
"In a world where in a world where smartphones are a kind of predictable formula, it can add some glamour to a new smartphone launch," Ben Wood, chief of research at CCS Insight, told CNBC by phone.
"If you've got a new smartphone which is going to be an evolution of the previous one, having VR is important."
Wood also said that he expects Samsung's Unpacked event to be broadcast in full 360 degree virtual reality.
Source: CNBC/Arjun Kharpal