Smartphone app helps fight poachers in northern Kenya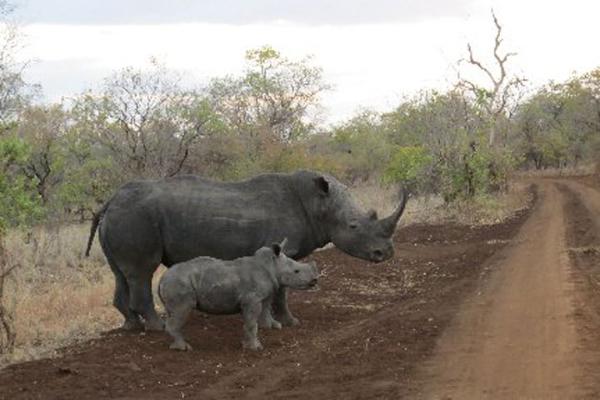 A new smartphone app developed in St Petersburg in Florida, USA is being used to fight poachers in northern Kenya.
Fulcrum whose use was perfected by municipalities and businesses to collect forms and field data is now being used to track down the location of elephants and ivory smugglers by sharing the information quickly with game rangers before poachers strike.
The initiative, tenBoma, is a counter-poaching initiative being piloted by the non-governmental International Fund for Animal Welfare (IFAW) and the Kenya Wildlife Service designed to protect the most endangered Kenyan wildlife by identifying, mapping, and destroying poaching networks.
"IFAW's tenBoma project is taking the lessons learned from counter-terrorism and applying them to wildlife protection. Fulcrum is a powerful new weapon being used in the battle to destroy poaching networks," said IFAW President Mr Azzedine Downes.
PLAN PATROLS
Fulcrum tracks the location of elephant poachers helping game rangers to plan their patrols. Where any security threat is detected, it is promptly shared out for effective response from ground and air surveillance.
"With patrols using Fulcrum-equipped smartphones, these teams traverse the plains looking for poachers and plot observations on a real-time map shared with authorities and game rangers. The information is then used to form essential data analysis which is shared out with local law enforcement and communities around the affected area," said Mr Downes.
American Geographical Society Chief executive Dr John Konarski described the tenBoma initiative as one of the most important internationally-based projects to effectively address the problem of illegal wildlife trade.
"The work of the Fulcrum team on the tenBoma initiative is recognised worldwide as a model for combating the effects of illegal wildlife trafficking on global security. The experts at Fulcrum and their smartphone technology, lead the industry in having a real and practical impact on fighting terrorism and protecting our wildlife," added Dr Konarski.
Source: Daily Nation