'The Kiss' and other Rodin bronzes up for auction in Paris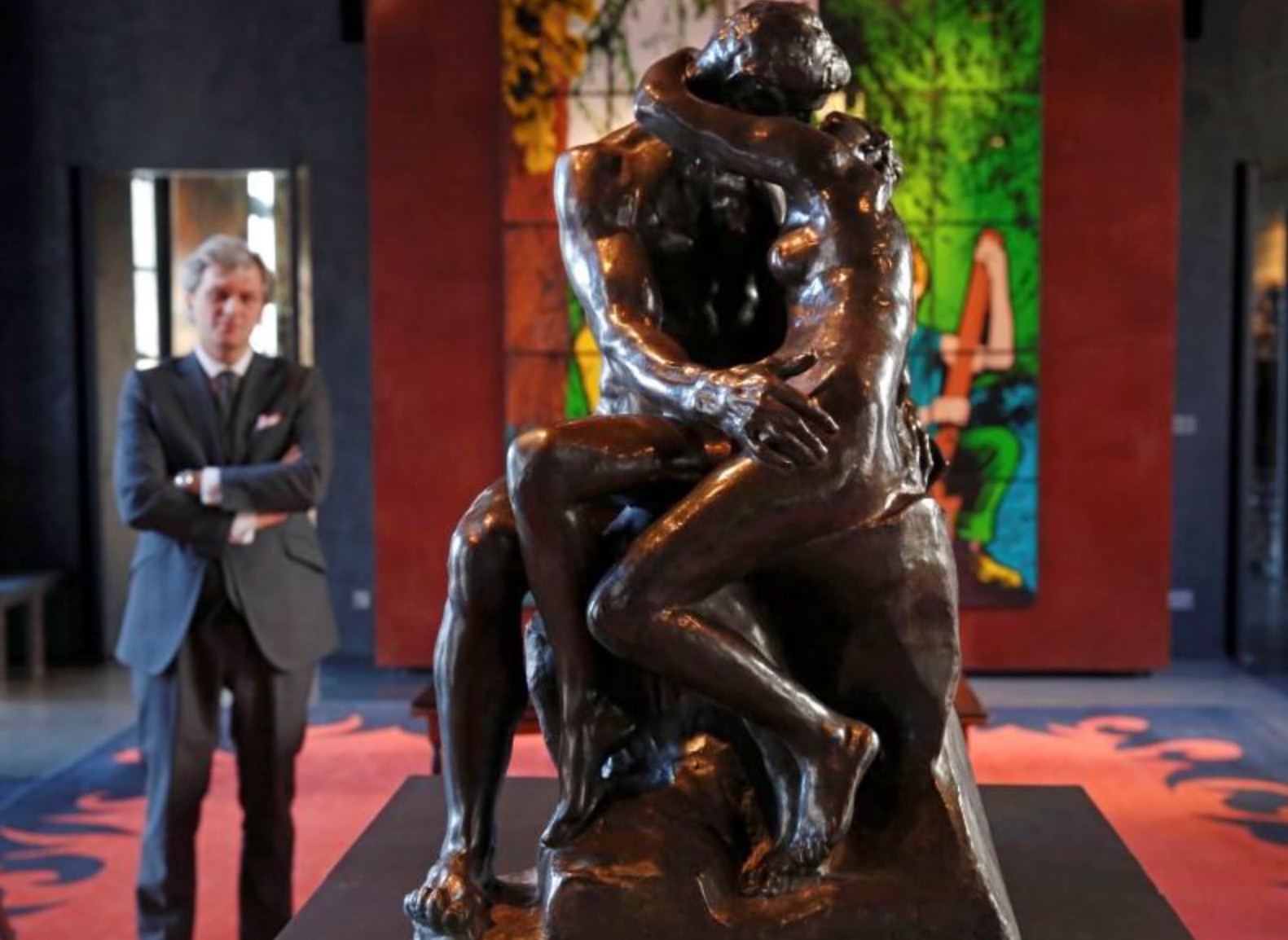 Five small bronze statues by French 19th century sculptor Auguste Rodin will be auctioned in Paris next week, including a cast of his celebrated "The Kiss", which is estimated at 1.5 to 2 million euros ($1.70-2.27 million).
The five statues, to be sold by auction house Drouot on Tuesday, come from the collection of late French art dealer Jean de Ruaz, who bought them from the Rodin Museum in the 1940s.
The main piece is an 85 cm (33.5 inch) high cast of "The Kiss", produced in 1927, 10 years after Rodin's death, by the same Alexis Rudier foundry that had cast many of Rodin's pieces.
First exhibited in 1887, the sculpture portrays Paolo and Francesca, two characters from Dante's Divine Comedy, but became known as "Le Baiser". It is one of Rodin's best known works, along with "The Thinker" and "The Burghers of Calais".
Auctioneer Alexandre Giquello said some 40 to 50 casts of the work were made after Rodin's death but only about 10 to 15 are of high quality and undisputed provenance. De Ruaz had lent the work to New York's Museum of Modern Art in 1963, he said.
During Rodin's life only about seven casts were made and those had been sold at auctions for 6 to 7 million euros.
"We expect the statue will sell for more than 1.5 million euros," Giquello said, adding that it will be the first public sale of a cast of "The Kiss" made after Rodin's death.
The white marble version of the work housed in Paris' newly renovated Rodin Museum is nearly 2 meters high, but miniaturized bronze casts are highly popular with collectors.
The other pieces Drouot will auction next week include "Eternal Spring", another medium-size bronze of a kissing couple, cast between 1935 and 1945 and estimated at 300,000 to 400,000 euros. Three small statuettes, also cast after Rodin's death, are estimated at between 30,000 and 100,000 euros.
Rodin's work has been widely forged, notably by convicted forger Guy Hain, who in the 1990s produced thousands of fake bronze Rodins, often using original Rodin plaster casts and the Rudier stamp.
The five statues in the auction will be exhibited at Drouot on Saturday, Monday and Tuesday.
Source: Reuters