Volkswagen group sales return to growth in January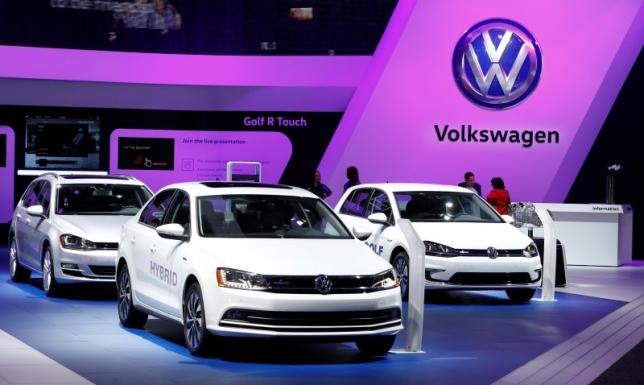 Volkswagen (VOWG_p.DE) group sales returned to growth in January thanks to demand in China, where core brand VW posted its best month ever despite the furor over the German carmaker's cheating of U.S. diesel emissions tests.
Deliveries at the 12-brand group, including luxury division Audi and sports-car maker Porsche, climbed 3.7 percent to 847,800 in January, Volkswagen said on Friday.
In December, sales had dropped 5.2 percent, contributing to the first decline in full-year sales since 2002.
Volkswagen sales growth turned negative for the first time in at least four and a half years in April 2015, raising pressure on the automaker to fix trouble spots laid bare by the shock ousting of long-time Chairman Ferdinand Piech.
The situation worsened after VW admitted in September it had rigged U.S. diesel emissions tests and up to around 11 million vehicles worldwide could have illegal software installed.
January group deliveries in China were up 15.4 percent, and sales in Europe were up 1.8 percent. In all other regions, deliveries fell, with the biggest declines seen in Russia and Brazil, at 29.5 percent and 38.8 percent respectively.
Deliveries of VW-branded vehicles were up 2.8 percent at 521,400 around the world, driven by a 15.4 percent jump in China.
Earlier this month, Volkswagen postponed publication of its 2015 financial results and delayed its annual shareholders' meeting while it struggles to put an exact price on the emissions scandal.
Source: Reuters