Munich Re CEO won't renew contract: manager magazin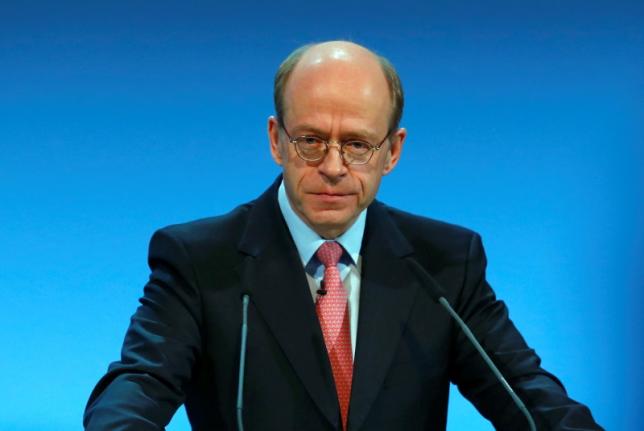 Munich Re (MUVGn.DE) is set to get its first new chief executive in more than a dozen years when Nikolaus von Bomhard's contract expires at the end of this year, Germany's manager magazin reported on Friday, citing company sources.
Von Bomhard, who turns 60 later this year and has been CEO since 2004, will not seek to renew his position at the helm of the world's largest reinsurer, leaving him free to become Munich Re's next chairman, the magazine said.
It said von Bomhard's replacement would come from the reinsurer's management board, with a decision expected at a supervisory board meeting on Tuesday and board member Thomas Blunck the front-runner.
Munich Re, which holds a news conference on its annual results on Wednesday, declined to comment.
Chairman Bernd Pischetsrieder's mandate as chairman expires in 2019, at which time von Bomhard could succeed him after a mandatory two-year cooling-off period.
Thomas Blunck, 51 has been a board member since 2005 responsible for insurance-linked securities such as catastrophe bonds. He is believed to be more likely to be picked than fellow board member Joachim Wenning, the magazine said.
Blunck's business area has been in the spotlight in recent years because an increasing amount of reinsurance risks are being transferred to capital market investors through securitizations, a trend that plays to his experience.
Wenning, 51, is responsible for life reinsurance and human resources and has been a board member since 2009.
The magazine said that board member Markus Riess, 50, who joined Munich Re's board last year after leaving Allianz (ALVG.DE), was busy restructuring insurance unit Ergo and was not under consideration for the reinsurer's top job.
Source: Reuters