SAA may turn profit in 2017/18 – report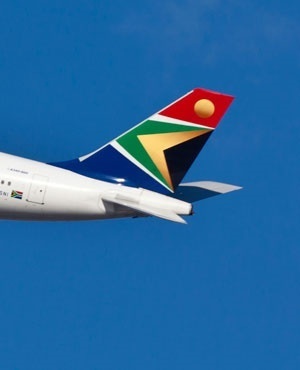 Cape Town – South Africa's serial loss-making national carrier may report a R177m profit before interest in tax in the 2017-'18 financial year.
Business Day reported that SAA projected a R720m improvement in its financial affairs – a significant turnaround from its expected loss of R543m in the current financial year.
The expected profit in 2017-'18 financial year may be attributed to more stable aircraft lease costs, a 13% rise in revenue, an elimination of loss-making routes and cheaper oil prices, although the weak rand could erode this benefit somewhat.
Last year, the oversight committees at Parliament wrapped SAA over the knuckles for its failure to submit its annual report for 2014-'15, but a corporate plan tabled showed that its operating performance increased by R358m in the nine months to the end of December.
In the report, SAA also forecasts savings to the value of R1.1bn over the next three years.
In November last year, the national carrier asked for further bailouts from government to the tune of R5bn to enable it to complete its financial statements for 2014-15. This was in addition to a treasury grant of R6.5bn in December 2014.
Government has given SAA a total of R14.4bn guarantees to date.
Source: fin24