World Bank sees good yields in crop insurance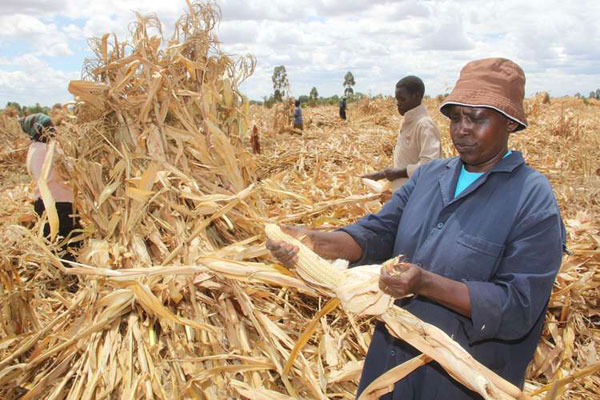 The World Bank has welcomed the government's partnership with local insurance companies in crop and livestock cover policies, saying they will benefit smallholder farmers.
Country director for Kenya, Ms Diarietou Gaye, said the programme has the potential to positively impact the country's economic development since it will help increase production as well as producer incomes.
"The large majority of the poor in Kenya are farmers and it will enable them to adopt improved production processes to help break the poverty cycle of low investment and low returns," she said.
The bank's Disaster Risk Financing and Insurance Programme Manager, Mr Olivier Mahul, described the insurance cover, which will attract a 50 per cent subsidy from the government, as innovative and in line with international good practices.
"The programme introduces a state-of-the-art method of collecting crop yield data, using statistical sampling methods, GPS-tracking devices and mobile phones.
"This offers the promise of greater accuracy and transparency in the planned products that could pave the way for other large scale agricultural insurance programmes in Africa," he said.
The World Bank officials spoke days after the government announced the start of a partnership with seven local insurers in launching the two products aimed at easing the financial burden from natural disasters and poor harvests that deplete farmers' resources.
In a statement, the bank noted that from 2005 to 2011, the government estimates that it spent on average more than Sh7 billion a year on disaster relief.
This could have been well mitigated if farmers and other Kenyans had financial protection for the most vulnerable.
NATURAL DISASTERS
"The government hopes to reduce its need to provide financial support following natural disasters and with the technical assistance provided by the World Bank Group, we mooted the Disaster Risk Financing and Insurance Programme," said Mr Mahul.
Funding for the five year project was sourced from the Global Index Insurance Facility, a multi-donor trust fund managed by the World Bank Group, with funding from the European Union, United States, Japan and The Netherlands.
Source: Daily Nation