And the most reliable smartphone brand in SA is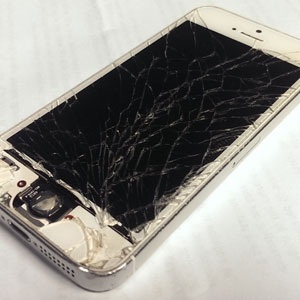 Cape Town – Apple mobile devices are more reliable than rivals, according to data from a South African repair specialist.
According to an opinion from an iFix technician, repairs for Apple branded products are exceeded by Samsung and Huawei.
However, iFix does not endorse one brand over another and Samsung offers its customers free screen repairs through its Samsung ADH programme.
Huawei offers a similar programme through its Huawei Select programme with new smart devices.
iFix repairs over 15 000 devices per month and has done 469 417 repairs since launch in 2007.
The most common repairs relate to touchpad, followed by battery, camera, dock connector and headphone jack repairs.
A new 16GB iPhone 6s costs R13 999 from the iStore and is often more cost-effective to repair screens than replace the device.
"It's quite clear that many South Africans do become attached to their devices, and do value the cost-savings of repairs and services," said Alex Fourie, iFix founder.
The South African Customer Satisfaction Index (SAcsi) compiled by Consulta found in 2015 that Apple scored 82.7 out of a possible 100 for satisfaction, the highest score in SA.
"In fact, customer expectations of Apple iPhones are the highest we've encountered across various brands and industries at 88 out of 100. Customers are happy with many aspects of iPhone's product quality and there is no doubt that Apple's brand appeal is significant," said Professor Adré Schreuder, founder of SAcsi and chief executive of Consulta.
The average satisfaction score for smartphone brands was 77.2.
iFix has repaired more than 10 000 Apple devices and current top technician Shane has alone repaired 12 954 devices since joining the firm in 2011
Credit: Fin24