Disaster looms if British film disconnects from Europe, says studio head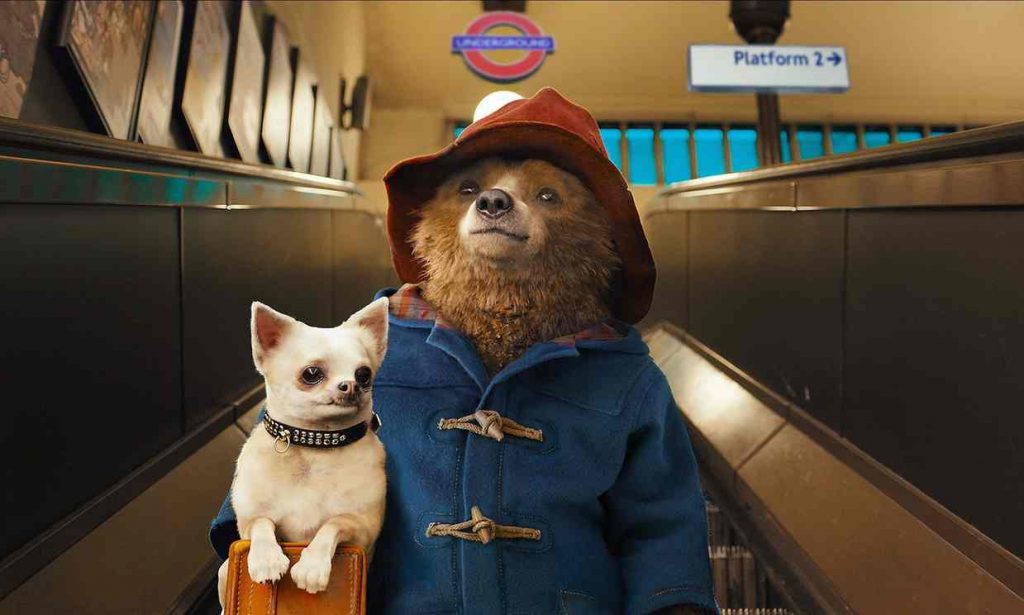 It is vital that British films retain their identity as "European" in the wake of the UK's withdrawal from the EU, according to the CEO of StudioCanal UK, the influential mini-studio owned by French entertainment conglomerate Canal Plus. Danny Perkins, whose company has played a key role in getting films as varied as Paddington, Legend and Carol off the ground, says that while Brexit "will just make everything more difficult", retention of the so-called European Certificate will mitigate the worst effects.
"It's a core issue for me," says Perkins. "Qualifying as European content has an impact on the value of our films, especially in regard to French and German TV. There's a precedent: Switzerland is outside the EU, but its films qualify as European. After the two years of negotiation for Brexit, it's vital for the UK that its film content counts as European."
Perkins is well positioned to assess what the unravelling of the UK's position in the EU will mean in practical terms. StudioCanal UK is quietly celebrating its 10-year anniversary – dating from the 2006 acquisition of independent distributor Optimum Releasing by the French film giants StudioCanal, Canal Plus' production arm – and in that time have become the leading non-Hollywood studio in the UK. Their move into production with 2010's Brighton Rock has seen them steadily accrue success, culminating in Paddington's stellar performance in 2014, and the subsequent green-lighting of a sequel, Paddington 2.
"Anything you are looking to acquire has become 10-15% more expensive. Anything we are looking to invest in, our contribution is suddenly 10-15% less." The UK's post-Brexit vote currency crash, affecting both dollars and euros, has seen to that. The European qualification, says Perkins, is vital to penetrate markets where Hollywood, with its all-consuming output deals, has consistently dominated. "For any of us in the business of exporting British content, it's going to be harder because I don't think anyone is warming to us right now. Culturally, we have just given two fingers to the rest of Europe."
Perkins' concerns are part of the mosaic of Brexit-related crises engulfing the British film world which – just like other cosmopolitan trade sectors – is still grappling with the changes that lie ahead once Article 50 is invoked. Not only will funding from EU agencies dry up (meaning European films will struggle to find berths in UK cinemas, and British producers will find it more difficult to place their films abroad), but the system of European co-production treaties that enable British producers to find backing for their films will have to be scrapped and renegotiated. US-based producers appear chipper about stepping into fill the gap – but their priorities are likely to be very different from the Europeans, and less interested in helping British film-makers concerned with the UK's cultural identity.
However, to some extent, Perkins can keep StudioCanal UK's head above the fray, insulated as they are by their parent organisation. "We are fortunate," he says, "that we are part of a big international company, so we can manage our operations around the legislation that lies ahead. If we were still an independent outfit, it would be a lot tougher." Restrictions on freedom of movement will hamper the exchange of staff between the company's various national outposts, and red tape will vastly increase ("It's a huge opportunity if your'e in the bureaucracy business," says Perkins. "Whoever prints passports is going to do really well").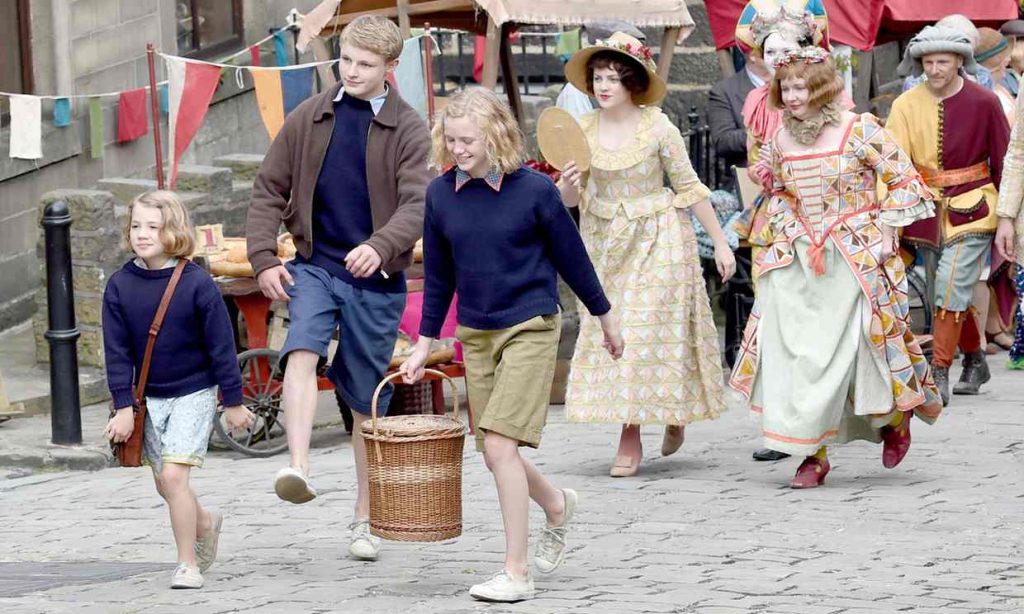 StudioCanal's relatively recent foray into the family-film market – which saw their success with Paddington repeated with Shaun the Sheep Movie in 2015, an Aardman production which they financed – may also provide some insulation from Brexit-shock, given that films which perform well globally are not so dependent on European support. The irony that these successes have been achieved with very British material – and, in Paddington's case, incorporating a hymn to migrant inclusivity – is not lost in Perkins. "You can have big successes locally, but where things gets really interesting is if you have an international success. It actually counteracts the idea you have to put walls up."
Paddington's impressive numbers mean that Perkins is now in the franchise business, with a third film lined up after recently purchasing all intellectual property rights to the fluffy bear – something unthought-of in the Optimum Releasing days, when the company concentrated on arthouse and "speciality" films. The film marked a sea-change for the company: the second biggest non-Hollywood family film of all time, after Spirited Away. Their next tilt at the market is another Brit-nostalgia piece, an adaptation of Arthur Ransome's novel Swallows and Amazons, and are again, as with Paddington, finding out that adapting a beloved classic is not without its risks. The normally mild-mannered Perkins expresses a degree of exasperation over the Titty/Tatty row – and rolls his eyes at the memory of the string of PR challenges in the run-up to Paddington's release. "Everything that could have gone wrong, went wrong," he says, including Colin Firth's unavoidably public drop-out; the "creepy Paddington" meme; an embarrassing row with the BBFC over the film's "mild sex references".
But as far as Brexit goes, Pekins is phlegmatic. "It amplifies the problems that are already there. The big films do proportionally better, but there are less of them doing that. The cinemas are owned by venture capitalists, and they won't make their money by playing a wide range of films. It's tougher than ever for small films to get on screen, and tougher to hold on to that screen." Perkins says the arrival of Netflix and Amazon are "good news" for indies – "they never had any money out of pay TV, so it's a decent safety net that has helped to make up for the decline of DVD."
But some of the problems the film world faces are simple: to get people out of the house, when TV has upped its game. "TV is better than its ever been, so motivating people to go and see a film is harder than ever."
"Brexit has made everything 10% tougher, but it's the 10% that could make a big difference."
Credit: The Guardian