Where Businesses Should Be, Google My Business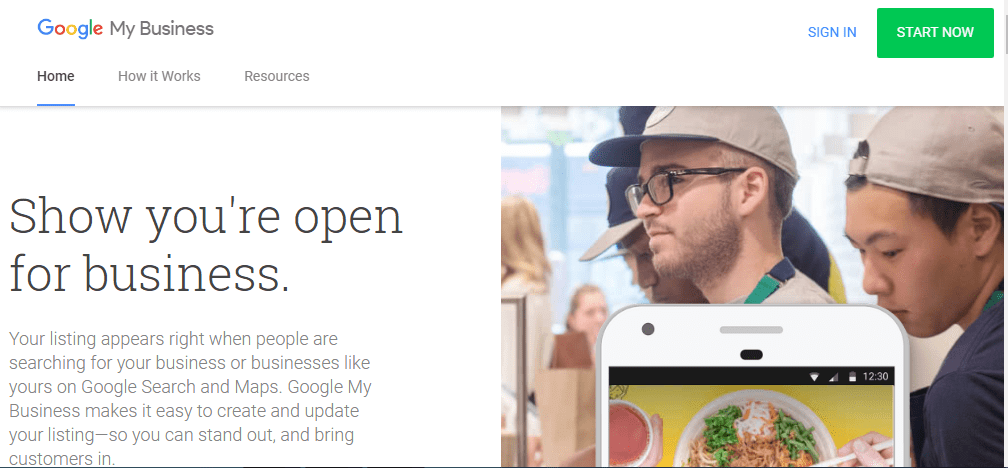 Technology has always been at the forefront of business. Since the day man started bartering services for something or idea of something, we have invented solutions to make transactions better. Whether using cash registers to compute total cost of items manually logged to computer software using Excel like algorithms, much in business is technology led. "Google me!", a phrase many use to say look me up online is prime example of the evolution of technology in business. Google is currently the world's leading Search Engine (SE).
As a business seeking a global presence online, you want to be on a global platform. Well, eventually on all of the global platforms but for now our focus is on the foundation of good Search Engine Optimization (SEO) on each and every platform. This is key to making a strong presence online since other search engines tend to follow Google's lead. So, if Google who is looked to as leading in search engine technology indexed it, best believe that the smaller ones will too.  Their search engine is an Open Source code that allows developers to use its script and customize it to their liking under guidelines keeping certain elements the same.
Yet this practice to invite so many to use Google based technology compels a serious entrepreneur to start a Gmail account to have access to other Google products. G-Suite of Google My Business  is for the online business owner who wants to smoothly run their business via a smartphone when on the go. If your business has a physical address and GPS has been surveyed in the area, sign up to verify your business via internet security protocols.
You can be asked to put a code in the script on back-end of your website and click submit for crawling it to be detected as a security measure too. Other method for verification is sending code via ground mail to business address to enter next time in Google account. Enter all the information asked, this helps your SEO because crawlers now have a way to learn from you, "The horse's mouth." Then post only all the things your brand has created as in content to present on the linked Google Plus for the company Gmail account. It is very important to always share Google made content on all other Google products. For example, you create a video and upload it first ever online via YouTube.
You go to share function under the video that will show G+, Facebook icon, Twitter icon, Tumblr, Pinterest and more, then share with the ones you have a brand name platform on. Now you have the best ears online with privy information about your brand listening. Why are they listening? You put it right in their hand by first putting on their platforms. Where else do you think a company would rather effortlessly learn about a brand if not a search engine? Well on their own platform. This cut out much in privacy issues since they cover this in their privacy policy using information to better serve you an inquiring public. Really, you are telling the world's leader in search engine technology all about your brand on a global stage.
List of Key Google Benefits: Update Information                                                    Create A Free Website(Blog site)                                                                                    Post(Many Social Media Products Like: YouTube, G+, Hangouts, etc.) and Insights (Via Webmaster Tools).
By Aquarius Dawn Nancy, GCBM Contributor on Technology and Global Business