Black Panther movie, the record breaker and history maker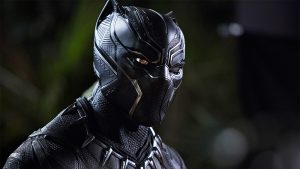 The entertainment industry is experiencing a great wave of positive response across the globe due to the Marvel's latest superhero movie Black Panther which is set for release on 16th February 2018.
Black Panther is a history maker for being the first almost all black and super star-studded superhero movie. It is equally a record breaker at Marvel Cenimatic Universe where according to Fandango online ticket sales, Black Panther within 24 hours has beaten other MCU movies  such as Star Wars: The Last Jedi and Jumanji: Welcome to the Jungle. As if that is not enough this yet to release movie has broken the records of Captain America: Civil War and Long live the King! at a time Marvel Cenimatic Universe celebrates a decade from Marvel movie universe.
The history making of Black Panther has got to do with the euphoric spirit that has lit among people of black origins which culminated into the #BlackPantherChallenge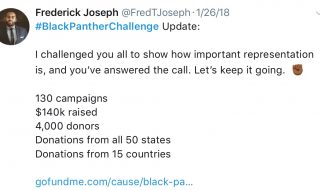 campaign as well as #WakandaForever to raise funds through gofundme which was started by Frederick Joseph an activist and resident of New York. His quest to have 300 underprivileged blacks kids in Harlem to watch this black superhero movies has made Black Panther not only a movie but a lighter to lit the candle of hope of black kids that "it is possible to be anything they dream to be no matter what".


It is worthy to note that the campaign original goal was to raise $10,000 but quadrupled to $42,000 with donations among many coming from celebrities such as Jemele Hill who is an anchor on ESPN, Star Wars: The Force Awakens director J.J. Abrams and Chelsea Clinton.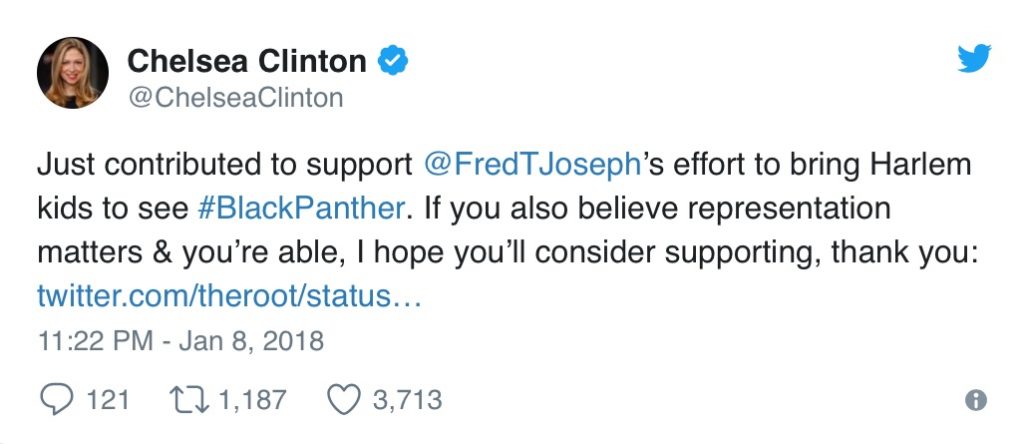 All these adds up to the history made by the movie Black Panther which is due for release in a black history month.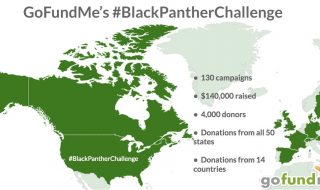 Black Panther is a heavily star- studded movie but sets an example of a proper integration of brilliance from cast of different countries though of black origin
like Lupita Nyong'o of Kenyan parentage, Danai Gurira of Zimbabwean parentage, Daniel Kaluuya an English, Letitia Wright a Guyanese, Bonsile John Kani a South African, Florence Kasumba a German national, Atandwa Kani a South Africa, Bambadjan Bamba from Ivory Coast, Sasha Morfaw of Cameroonian parentage, Tunde Laleye a Nigerian among their African American actors such as Forest Whitaker who is not new to African setting movie, Chadwick Boseman of Captain America fame, Michael B. Jordan of The Wire series, Sterling K. Brown an Emmy Award winner etc.


It is intriguing to experience the Xhosa language of South Africa with the beautiful clicks as well as diverse African costumes. Even though Wakanda is a fiction African nations the setting of African outlook embedded with technology makes it a superhero movies that cut across age.
Scofray Nana Yaw Yeboah
Transformational Coach| Certified Professional Trainer| Author
Contact
Cell: (+233) 0243085932
Page: facebook.com/Scofray
Twitter: @scofray
Instagram: @Scofray
Email: scofray@gmail.com