Why Every 21st Century CEO or Leader must acquire and deploy Emotional Intelligence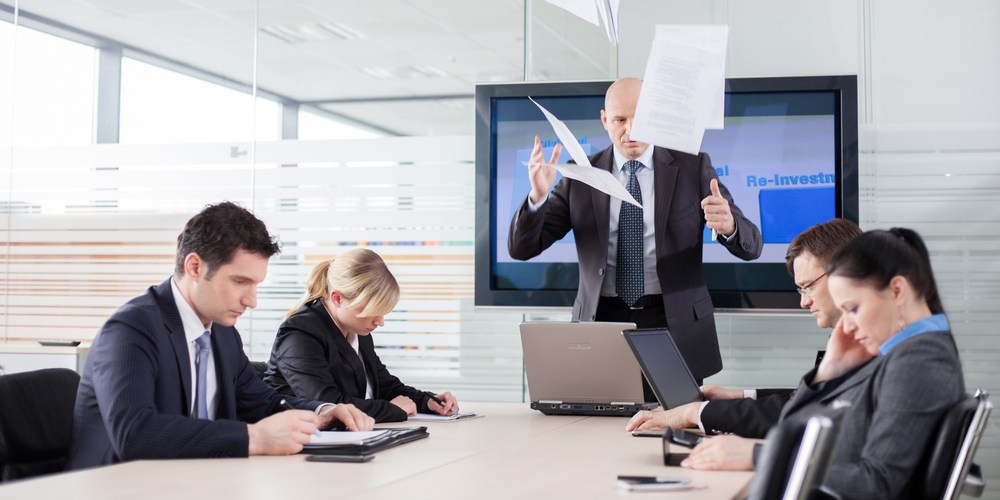 According to the World Economic Forum research in 2016, they listed 10 critical skills that everyone especially leaders and CEOs must have before 2020 and beyond. The theme of the research was "The future of Jobs" Employment, Skills and Workforce Strategy for the Fourth Industrial Revolution.


From the research they specifically alluded to the fact the fourth generation is all about 3D printing, genetics, artificial intelligence, biotechnology, robotics and nanotechnology and many more.
This fourth Industrial revolution will impact and effect transformation in socio-economic development, edu-cultural preservation and restoration, changes in geopolitical directions and demographic growth all to advance opportunities and job employment.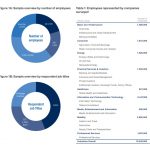 It is interesting to note that the survey encapsulated 13,549,000 which makes up of more than 50,000 HR and Functional Managers, up to 500 CHROs( Chief Human Resource Officers) and 5,000-50,000 CEOs C-suite & Boards.
The entire research finally created a summary of 10 top skills needed from 2015-2020, and they are as follows
1. Complex Problem Solving
2. Critical Thinking
3. Creativity
4. People Management
5. Coordinating with Others
6. Emotional Intelligence
7. Judgement and Decision Making
8. Service Orientation
9. Negotiations
10. Cognitive Flexibility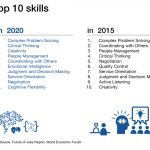 It is very intriguing to note that, among the 10 top skills required 5 of them namely People management, coordinating others, emotional intelligence, service orientation and negotiations revolves on direct or indirect human interactions or relations.
But one can acquire four of the 5 mentioned or 9 out of the 10 top skills but without the proper acquisition and deployment of Emotional Intelligence(EI, OR EQ or S&EI) the desired results out of the nine won't be as expected. It is not by accident that emotional intelligence and cognitive flexibility replaced active listening and quality controls.
Every leader or CEO needs to place a premium on emotional intelligence-EI to be able to maximize all the nine top skills because of the following
1. If you are well vex in complex problem solving but lack the emotional intelligence to present and defend it, how will it benefit your business or interest
2. If you are good at critical thinking to come up with innovations but not with a sharpened skills in EI how will you rally your team across to implement or supervise the innovation into being
3. If your creativity prowess invent things, but can not make it meaningful to attract investment what will be the value.
4. People management with human interface cannot be successful without EI
5. How can you coordinate with people or form extraordinary teams when the deployment of EI is absent
6. Judgement and Decision Making yields needed results when it is presented with the skills of EI for productivity and result
7. Service Orientation is to recognize and meet others needs but when you don't have insight on EI pertaining to human relationships
8. Negotiations in mergers, contracts, take overs, partnerships in the fourth Industrial revolution is going to be more critical but these are human interfaced which calls for a high level of EI in an era especially where cultural diversity in on the increase
9. Cognitive flexibility deals with ones ability to adapt to behaviors if it pertains to humans then EI is very integral to optimize peak performance
These are some of the 6 keys emotional intelligence skills that CEOs and leaders must acquire and deploy
1. Self-awareness: Insight and Knowledge about who you are including your SWOT
2. Self-regulation: Using your self-awareness to create frames works that can make you function better and well disciplined
3. Empathy & Compassion : stimulating your limbic system to feel for others as if it were you in all situation than involves you team or employees or partners
4. Effective Communication: Dealing with people without prejudices, assumptions and judgement as well as able to deal with issues than personalization
5. Passion and Inspiration: Working for fulfillment than just money and status
6. Subscription and Submission to Coaching/Therapy when you know you need it.
These examples have been tried and test with many successful CEOs and leaders who deployed and sharpened their emotional intelligence.


Below are 5 examples of Fortune 500 CEOs.
1. Warren Buffett of Berkshire Hathaway is relationship-driven and loyalty spirited
2. John Donahoe of eBay believes in discipline borne out of self-awareness and a listening (effective communication) leadership style.
3. Jeff Bezos of Amazon is driven by focus on the hearts and minds of this customers to build a long-lasting relationship
4. Indra Nooyi of Pepsi is passionate purposeful person who inspires her team to make their a living calling than see them as jobs
5. Jamie Dimon at JP Morgan Chase believes that management skills are all EI driven.
You cannot aspire to greater heights in this fourth revolution generation without making emotional intelligence skill acquisition and mastering among your top notch skills for productivity, peak performance, customer satisfaction and job satisfaction aside business growth and community development.
GCBM Contributor:
Scofray Nana Yaw Yeboah
Transformational Coach & Trainer
Lead Facilitator for Zoweh Global Consultant
Contact
Email:scofray@gmail.com
Twitter: @scofray
Instagram: @Scofray
Page: facebook.com/scofray