The Millennium Excellence Foundation has honoured nine exceptional young people for their selflessness and contribution in youth development for national growth under its president's office.

Among the honourees was transformational coach and author, Mr. Scofray Nana Yaw Yeboah who was recognized in the category for youth mentorship in a lavish ceremony that occurred on Sunday night.
Speaking in the sofa interview on the sidelines of the awards ceremony, Mr. Yeboah intimated that it would grossly deceitful on the part of our leaders to enumerate Africa's natural resources without putting the youth at the fore front of the drive. "It takes human ingenuity to turn every natural resource into any meaningful product, and in this regard, Africa's youth need sound and life changing mentoring" he added
Scofray Yeboah serves as the CEO of Zoweh Global Consult, doubles up as the president of Koforidua Secondary Technical School Old Students' Association and Eastern Konnect, an amalgamation of high schools from the Eastern Region. He is also the founder of SLIT AFRICA a non-profit organization in Bloemfontein, South Africa.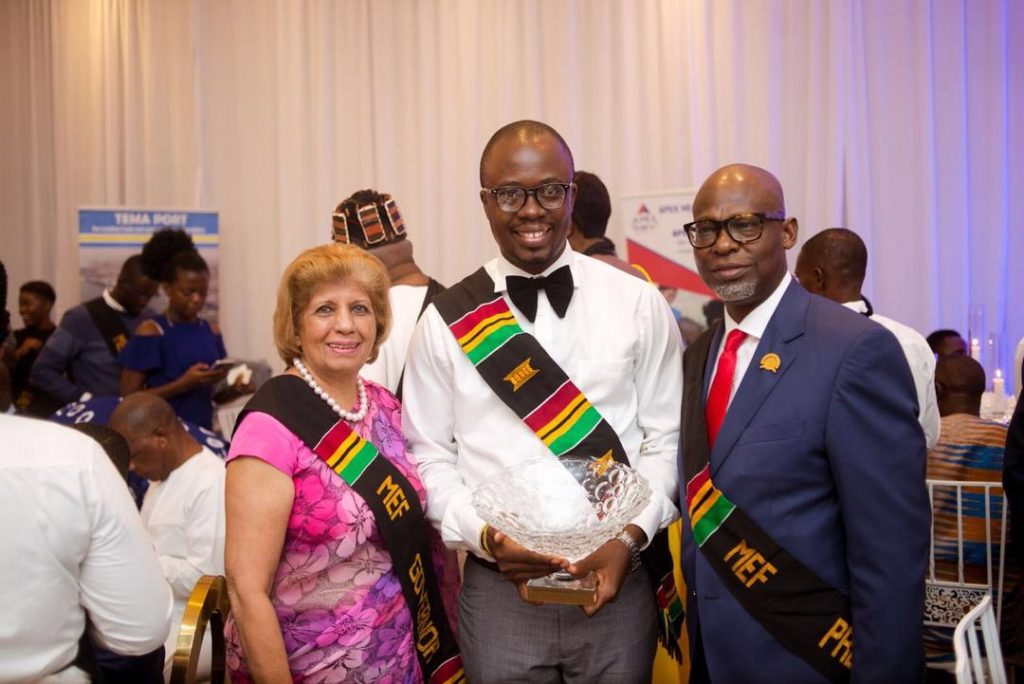 Among the dignitaries who graced the awards were H.E Stephanie Sullivan, United States Ambassador, H.E Claudia Torbay, Colombian Ambassador, Hon. Christine Churcher, Board Chair of Ghana Gas Company, former Vice Chancellor of UPSA and Presidential Candidate, Professor Joshua Alabi and the Managing Director of the National Investment Bank (NIB).
The maiden edition on youth development is set to address a balance to honour young people who are doing excellently well in their respective endeavours to promote national development. It is deemed again as a succession strategy to empower the youth to greater heights as other leaders are honoured by the foundation
Since the inception of the Millennium Excellence Foundation in 2000 with His Royal Majesty Otumfuo Osei Tutu II as its life patron, the foundation has honoured distinguished leaders across the globe including Dr. Kwame Nkrumah, King Mohammed V, former President John Agyekum Kufuor, H.E. Cyril Ramaphosa, president of South Africa, Tokyo Senrale of South Africa, Tabitha Karania of Kenya, Hanson Sindowe of Zambia, Businessman Tony Elumellu of Nigeria and former Chelsea and Ivory Coast International Didier Drogba.
Story by GCBM Correspondence :
Mitchell Amoamah
amoamahmitchell@gmail.com